In Partnership with: Salem State University Center for Holocaust and Genocide Studies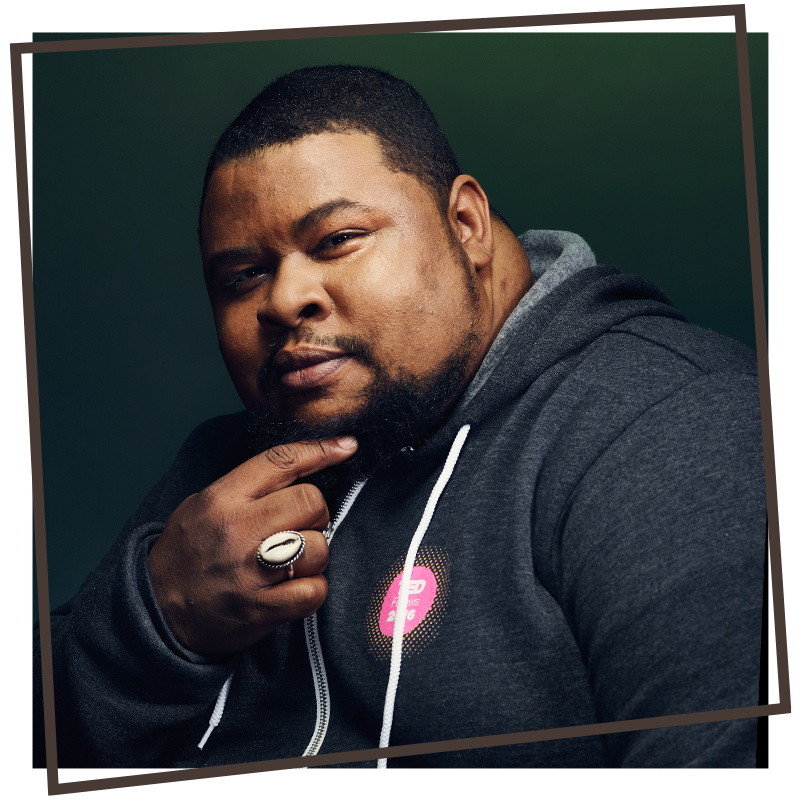 Consuming Identities: Slavery, Southern Food, and Kosher Soul

with Michael Twitty
Wednesday, November 17 | 7:00 p.m. ET
Join CJP and Salem State's Center for Holocaust and Genocide Studies as we welcome culinary historian Michael Twitty for a conversation with award-winning historian Bethany Jay and Dr. Sarah Abramson, CJP's Senior Vice President of Strategy and Impact.
Twitty will shed light on some of America's darkest moments, highlighting the African roots of the rich culinary tradition of the South. He will also reflect on his Black and Jewish identities and how he often unites and blends them in food as an expression of "Kosher soul."
For questions, please contact Dan Eshet at deshet@salemstate.edu.

Students and guests who anticipate needing accommodations due to a disability, or who have questions about access, may contact disability services at access@salemstate.edu.
For questions about the Bold Conversations series, please email boldconversations@cjp.org.
Michael W. Twitty is a culinary historian and food writer from the Washington, D.C., area. HarperCollins released Twitty's The Cooking Gene, which traces his ancestry through food from Africa to America and from slavery to freedom, in 2017. The book won the 2018 James Beard Award for best writing as well as book of the year, making him the first Black author so recognized. Kosher Soul, his follow-up to The Cooking Gene, will be out in 2022 from HarperCollins.

Professor Bethany Jay teaches American history at Salem State University. Together with Cynthia Lyerly, Jay co-edited the volume Understanding and Teaching American Slavery, which won the American Historical Association's 2018 James Harvey Robinson Prize for making "the most outstanding contribution to the teaching and learning of history." She serves as a co-host of Teaching Hard History, a popular podcast from the Southern Poverty Law Center's Learning for Justice project.